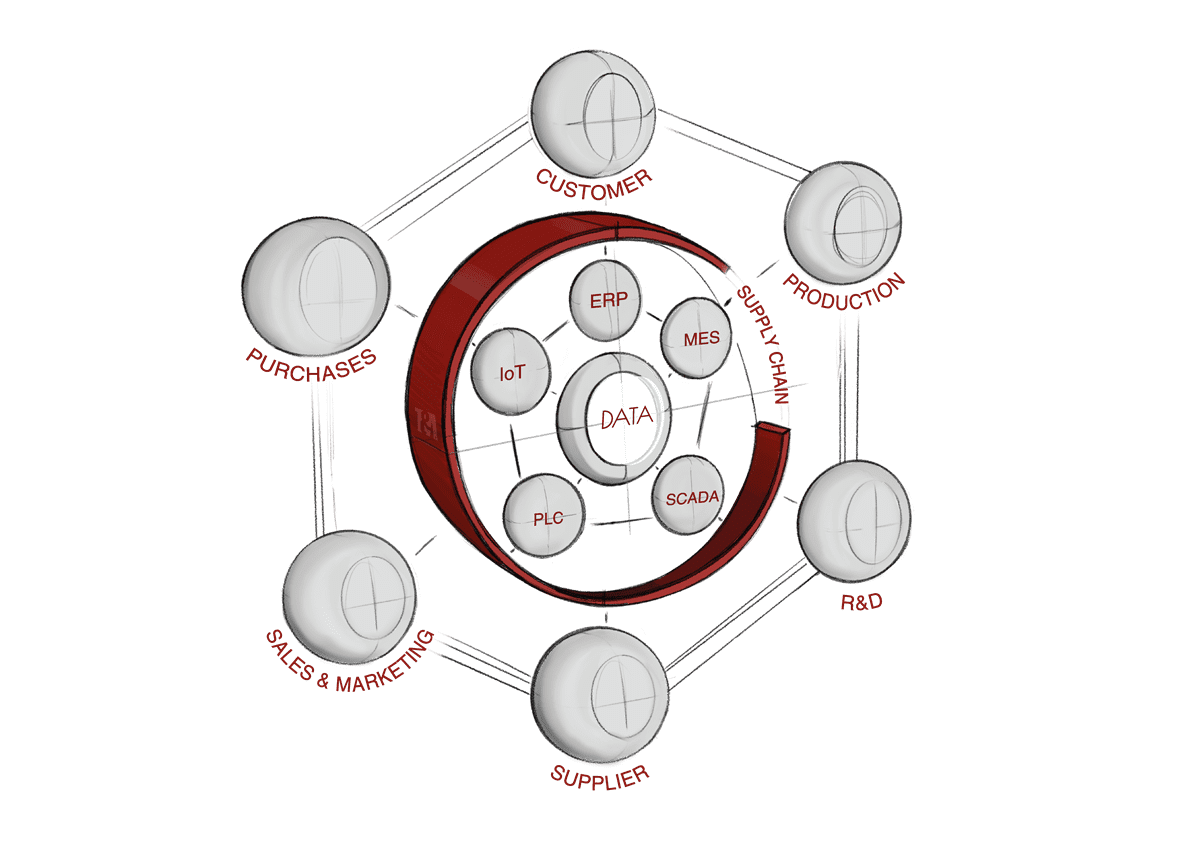 DISRUPTIVE TRANSFORMATION
Industry 4.0 is a fabulous new industrial concept, at the state of the technological art, which will allow SMEs to survive, in the long term, the exponential rise in competition in Asian countries.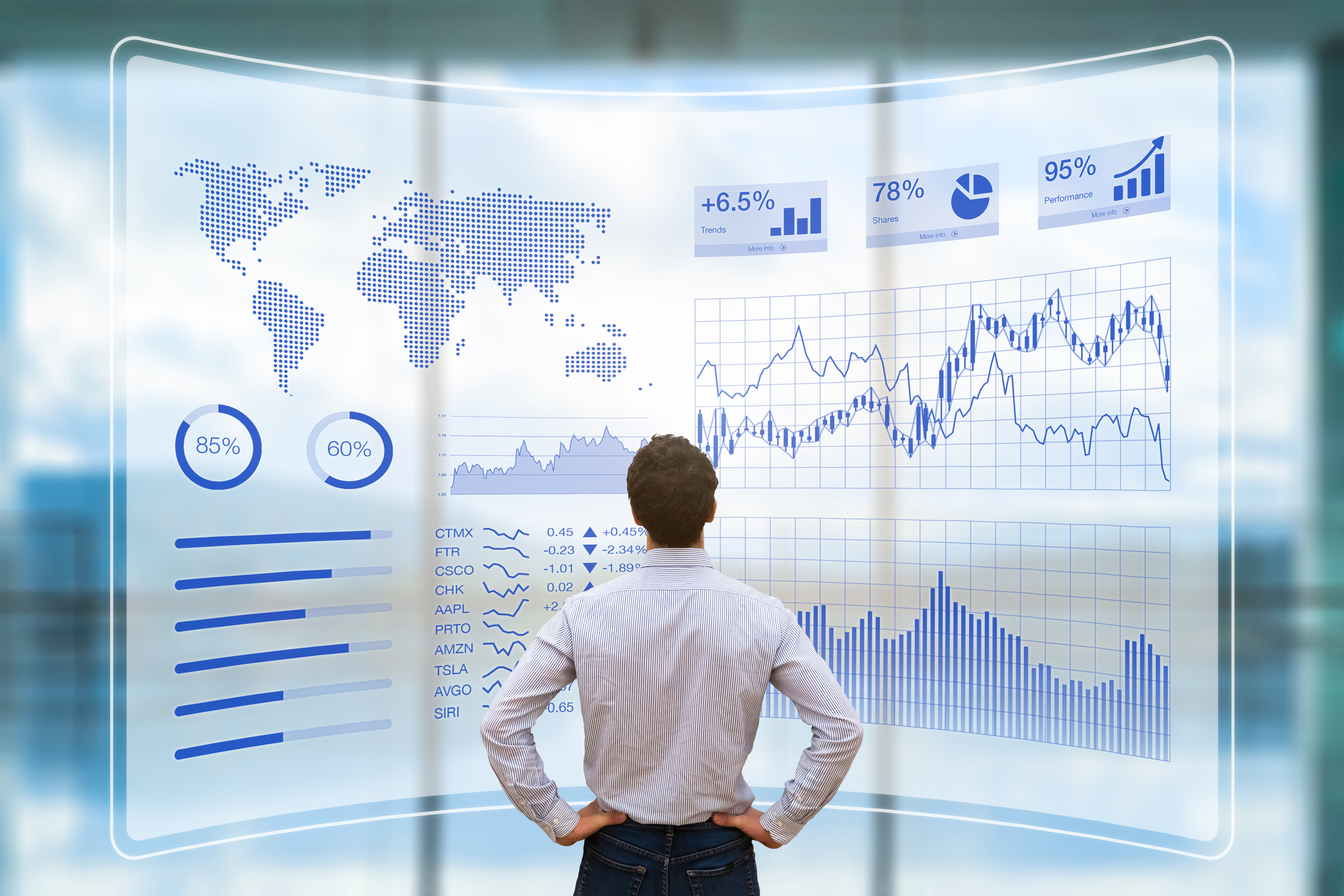 Our Industry 4.0 reference is based on the German initiative
Industry 4.0 was born from an initiative of the German government in order to respond to the rise of international competition, and in particular Chinese, in the field of the manufacturing industry.



 2011 | The term Industry 4.0 was launched for the first time, at the Hannover fair.
 2012 | Creation of an Industry 4.0 study group to draw up recommendations.
 2013 | Presentation by the study group of the final report on recommendations for the implementation of Industry 4.0 in companies.
 2013 | Launch of the German Industry 4.0 platform under the leadership of the Federal Ministries BMWi and BMBF.

Since 2013, many Industry 4.0 initiatives have been launched, around the world; in the USA, France, Italy, UK, China, Japan, Switzerland, etc.

Germany is also the first country to implement a connected factory or Smart Factory industrial approach, based on the concept of Industry 4.0. Germany is well on its way to becoming the undisputed global industrial leader in the coming decades.
The term Industry 4.0 is synonymous with the 4th industrial revolution.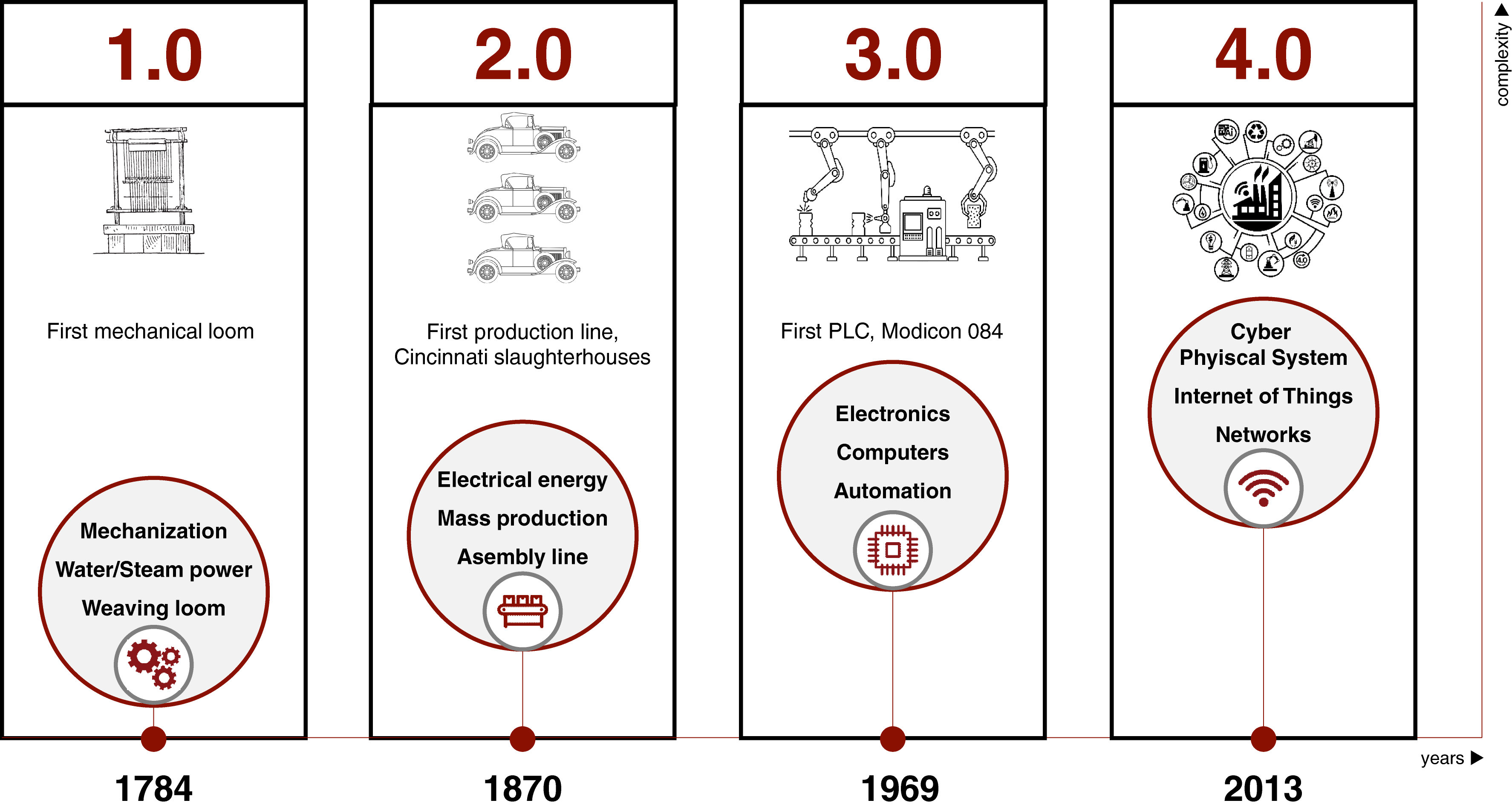 Over the past 30 years, the evolution of Information and Communication Technologies (ICT) has led to a radical transformation of the world in which we live and work. The impact that followed is comparable to the advent of mechanization and electricity during the industrial revolutions 1.0 and 2.0. The rapid and growing digitalization of the economy and society in recent years has been a tremendous eye-opener for the manufacturing industry. The industrial digitization conveyed by Industry 4.0 is on its way to radically change the future of production companies and, by extension, business models.
One of the foundations of the Industry 4.0 concept is based on integration, automation and interconnection of objects (IoT), services (IoS) and people (IoP) towards more digital intelligence, more data, more information, more communication and more mobility. This new intelligence generates an astronomical amount of data, representing invaluable value for companies. Its processing by Big Data will allow companies to have information, in real time, facilitating immediate operational and strategic decision-making.
Increasingly intelligent systems composed of equipment, machines and multi-site interconnected objects, allow the implementation of self-managed production processes and self-learning marketing processes. In the world of Industry 4.0, people (IoP), objects (ioT), services (IoS) communicate with products (Smart Product) and cooperate directly with each other in an intelligent systemic environment.
The production processes (vertical) and those of the value chain (horizontal) are becoming more and more intelligent and are increasingly integrated with each other, well beyond the borders of the company. This in order to be able to manufacture individualized products, in LOT 1, at the same cost as mass production. The ultimate goal of an Industry 4.0 concept is to set up companies whose organizations, intra and extramural, are more and more efficient and, whose operations are more and more flexible, more and more rapid with increasingly low operating costs. The processes are monitored, self-monitored, self-regulated and self-learning with a view to permanent and maximum optimization, thus saving financial, human and energy resources.
The value creation chains, which also include all phases of a product's life cycle (Product Life Management - PLM), have been completely redesigned, in terms of integration and intelligence. In this way, companies have the ability to respond in a perfectly personalized way to customer requests and requirements. At any time, for all phases of PLM, from innovation or the idea of the initial product, through development, simulation, industrialization, production, use, maintenance to recycling of the product, changes may occur. In other words, at all times, all the needs and requirements of customers or of all actors belonging to the value creation chain are taken into account by the ecosystem.

Industry 4.0 encourages companies to work in collaborative mode in order to develop global ecosystems that generate value creation.
EXPECTED BENEFITS OF INDUSTRY 4.0
Industry 4.0 allows in particular to :
Develop new business models
Develop new services
Develop new ways of collaborating
Accelerate innovation
Use customer data in analytical and predictive mode
Individualize the offer
Produce by LOT 1
To be very different from its competitors
According to some experts, a global integration of an Industry 4.0 concept within a company could lead to an increase in turnover of up to 30% and a reduction in operational costs of up to 30%, i.e. a total gain of +60 %

Companies that embark on Industry 4.0 choose to join forces to grow faster, find new sources of value creation, pool skills and means of innovation, multiply opportunities and conquer new markets. .

The intensification of the integration and automation of production processes (vertical) with those of the value creation chain (horizontal), the intelligent interconnection of objects and systems can only lead to a substantial increase the efficiency of a company.