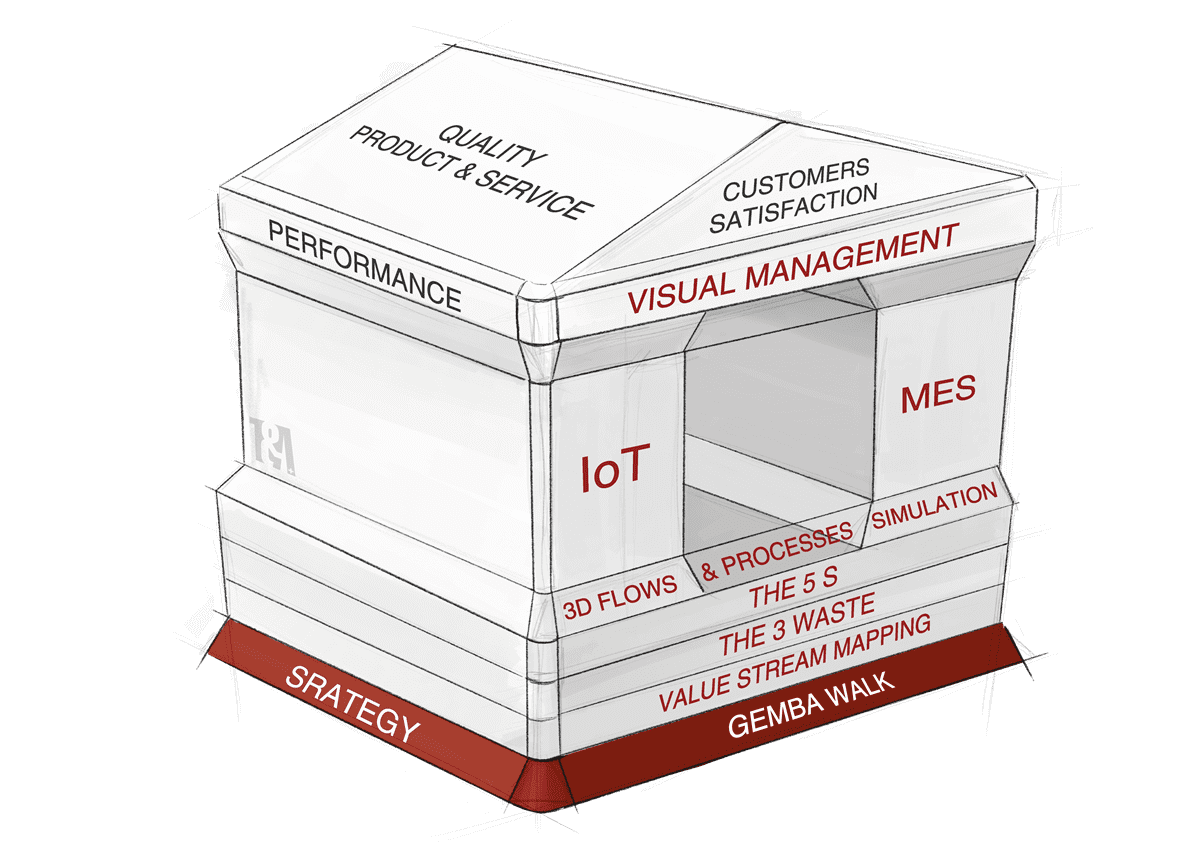 Lean is a company philosophy, born in the 1950s in Japan at Toyota, aimed at improving process performance using a few tools, methods and good practices accompanied by a lot of common sense and rigour. Over the years, it is the result of countless feedback from practical experience which has given rise to methodologies and a frame of reference. It is an approach that is mainly dedicated to management.

Man has always sought to improve his quality of life by increasing the performance, initially, of his manual work tools, then of mechanical systems - Industrial Revolution 1.0, electrical systems - Industrial Revolution 2.0, electronic and computer systems - Industrial Revolution 3.0 and currently connected cybersystems - Industrial Revolution 4.0.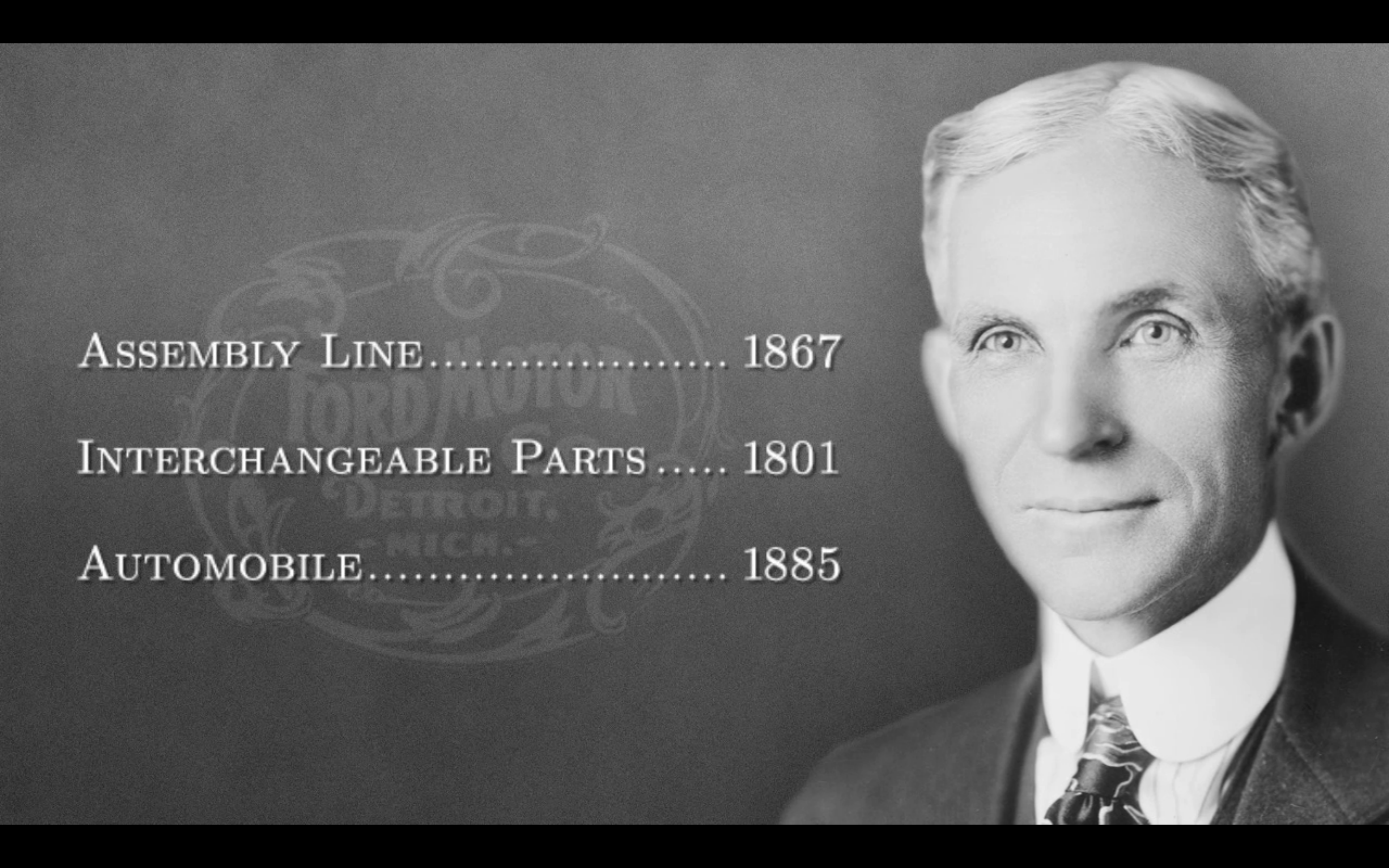 "I will build a car affordable for everyone," Ford proclaimed when announcing the birth of the Model T in October 1908.

In 1913, Ford launched the first moving assembly line for mass-production automobiles. This new technique reduced the time to build a car from 12 hours to 2.5 hours, which in turn lowered the cost of the Model T from $850 in 1908 to $310 in 1926.

Henry Ford was the first to integrate a global production process by creating production lines with a continuous flow of parts.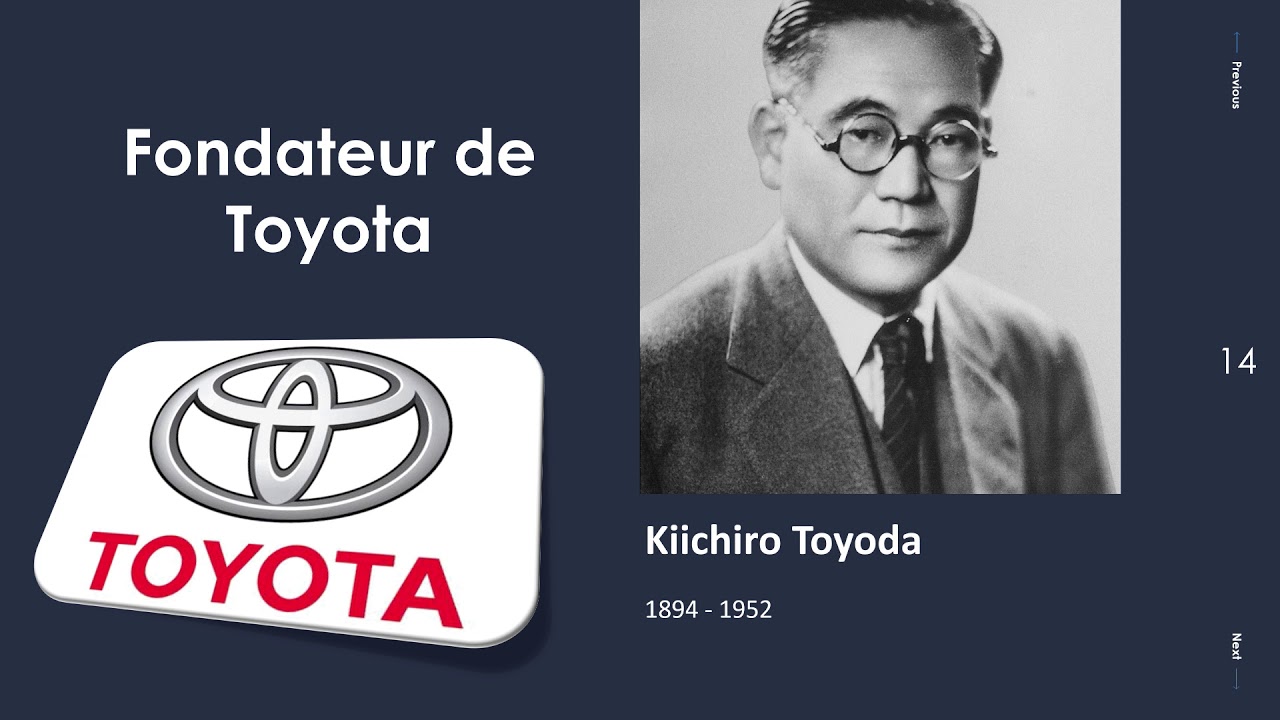 In the 1950s, the Japanese company Toyota was 8 times less efficient (productive) than its American competitors. She wants to take up the challenge, Kiichiro Toyoda, son of the founder of Toyota, relies on the genius of 2 engineers Taiicho Ohno and Eiji Toyoda who developed a new company performance system called the TPS which is at the origin of the LEAN:


     Toyota
     Production
     System

The main objectives of TPS are to avoid overload (muri) and inconsistencies (mura), and to eliminate waste (muda). It took nearly 60 years for Toyota to become the world's No. 1 automobile.
1913
Henry Ford, founder of Ford Automobiles, invents and implements the beginnings of Lean, namely: the standardization of product models, the reduction of waste in terms of movements and tasks, Just-in-Time at the production chain level. 'supply.
1924
Sakichi Toyoda, founder of a loom factory, invents the concept of autonomy
1937
Kiichiro Toyoda, son of Sakichi Toyoda, founder of Toyota Automobiles, develops methods based on reducing waste.
1938
The concept JAT - Just in time is born within Toyota
1940
Kaoru Ishikawa invente le diagramme en arrête de poisson comme méthode de résolution de problème
1940
Kaoru Ishikawa invents the fishbone diagram as a method of problem solving
1940
Toyota invents the TWI - Training Within Industry or employee training and knowledge sharing in the field
1949
Taiichi Ohno develops the concept of eliminating waste (muda-mura-muri)
1951
Taiichi Ohno improves the TPS system by integrating: visual control, employee feedback, TWI, batch size reduction and Kanban
1965
Toyota Receives Deming Quality Award
1975
TPS is mature and now includes JIT, Kanban, TQM and Kaizen
1986
Motorola invents Six Sigma
1988
Taiichi Ohno releases the TPS
1988
The resulting methods of TPS were studied from the mid-20th century and dubbed "LEAN" by John Krafcik
1988
Norman Bodek and Vern Buehler create the Operational Excellence Award (Shingo Prize)
1988
Creation of the EFQM (European Foundation for Quality Management) creating a European benchmark for Operational Excellence
1990
James P. Womack, Daniel Roos and Daniel T. Jones publish: "The Machine that changed the world" after 5 years of study
2001
Jeffrey Liker publishes the "14 principles that will make your business successful". These 14 principles have become a common reference.
2007
Toyota becomes the world's largest automaker
LEAN is a systemic approach to designing and improving processes by aiming for an ideal state centered on customer satisfaction through the involvement of all employees.

LEAN is a system aimed at generating maximum added value, at the lowest cost and as quickly as possible, by using the resources just necessary to provide customers with what makes value in their eyes.

LEAN, more operationally oriented, can also be defined as a structured observation in a frame of reference. observation should lead to understanding how activities are interconnected, what their relationships are and how to allow the flow of an ideal flow.

DEMING'S 14 PRINCIPLES OF MANAGEMENT (1986)
These principles are the foundation of industry transformation
William Edwards Deming, Master of Total Quality Management:
1. Stay focused on your mission by constantly improving products and services. The purpose of a business is to be competitive, to attract customers and to provide work.
2. Adopt the new philosophy. We are in a new economic age. Western leaders must educate themselves on their new responsibilities and lead the change.
3. Ensure that the Quality of the products requires only a minimum of checks and verifications. Integrate Quality into the product from the design stage.
4. Abandon the lowest buy rule. Instead, seek to reduce the total cost. Minimize the number of suppliers per item, building long-term relationships of loyalty and trust with them.
5. Constantly improve all planning, production and service processes, which will lead to cost reduction
6. Institute permanent professional training.
7. Establish leadership, a new way for everyone to exercise their authority. The purpose of leadership is to help men and machines work better. Review how to order.
8. Drive out the fear, so that everyone can contribute to the success of the company.
9. Break down barriers between services. Working in a team spirit will prevent problems from appearing during the development and use of products.
10. Remove exhortations and formulas that ask employees to achieve zero defects to increase productivity. They only create conflicting situations.
11. Eliminate production quotas, as well as all forms of management by objectives. These methods will be replaced by leadership.
12. Remove the barriers that prevent employees, engineers and managers from taking pride in their work, which involves the abolition of merit pay and management by objectives.
13. Institute an aggressive program of education and self-improvement
14. Mobilize everyone in the company to accomplish the transformation
THE 5 PRINCIPLES OF WOMACK (1990)
These are the initiating principles of Lean which are synthetic and conceptual formulations.

James P. Womack and Daniel T. Jones set out 5 generic principles at the birth of Lean:

1. Define value - Specify what makes or creates value for the customer
2. Identify the value stream
3. Create the flow - Encourage the flow of the flow
4. Pull streams
5. Aim for perfection
THE 14 PRINCIPLES OF LIKER (2001)
These principles have become THE reference for the definition of Lean Management.

Jeffrey Liker translated and formulated Toyota's TPS system into 14 principles that can be transposed to other business sectors.

1. Base your decisions on a long-term philosophy even at the expense of short-term financial goals
2. Organize processes into part-to-part flows to update issues
3. Use pull systems to avoid overproduction
4. Smooth production (heijunka)
5. Create a culture of immediate problem solving, first-time quality
6. Task standardization is the foundation for Continuous Improvement and employee empowerment
7. Use visual control so that no problem remains hidden
8. Use only reliable, long-proven technologies that serve your people and your processes
9. Train leaders who know the job inside out, live the Lean philosophy and teach it to others
10. Build exceptional individuals and teams who live by your company philosophy
11. Respect your network of partners and suppliers by encouraging them and helping them to progress
12. Go to the field to fully understand the situation (genchi, gembutsu)
13. Decide by taking the necessary time, by consensus, considering in detail all the options. Quickly apply your decisions
14. Become a learning company through systematic reflection (HANSEL) and continuous improvement (KAIZEN)
OBSERVE AND ELIMINATE WASTE

INCREASING THE EFFICIENCY OF PRODUCTION PROCESSES
INCREASING COMPANY EFFICIENCY
INCREASING COMPANY EFFICIENCY WITH 4.0 TECHNOLOGIES
INCREASING COMPANY EFFICIENCY AND COMPETIVITY THANKS TO 4.0 TECHNOLOGIES
INCREASING COMPANY EFFICIENCY AND COMPETITIVENESS THANKS TO 4.0 TECHNOLOGIES
EXPECTED RESULTS THANKS TO LEAN MANAGEMENT 4.0
AVERAGE IMPLEMENTATION DURATION

MINIMUM INCREASE IN EFFICIENCY